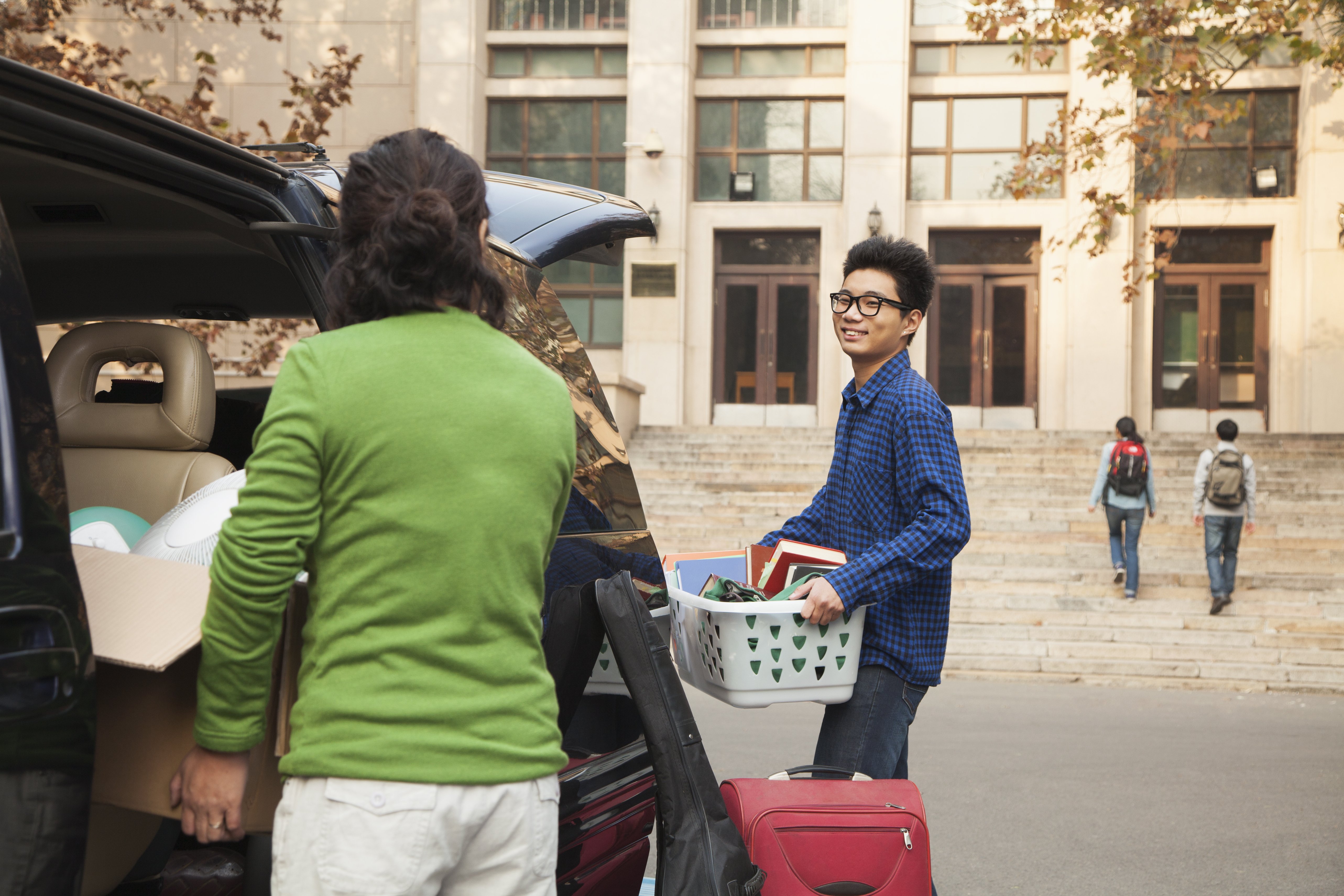 Between 1980 and 2020, the price of college tuition increased by over 180%, according to Forbes Investor. In 2022 and 2023, the average cost of college tuition ranged from approximately $11,000 for public colleges to $40,000 for private ones. Needless to say, going to college requires some financial planning.
If you're a parent or grandparent hoping to help your child pay for college, it makes sense to wonder when and how to start saving. We'll help you find a savings plan that will help cover college tuition for your child, so you can help set them up for successful adulthood.
When Should We Start Budgeting for College?
The earlier the better, according to experts. Mark Kantrowitz, expert on college finance, recommends calculating the cost for a four-year public college within your state, and saving one-third of that cost over 18 years, which means it's recommended that you start as soon as the child is born. By doing so, roughly 30% of your child's college expenses will be covered through your investments. In comparison, if you wait until your child is in high school to start saving, the amount you'll have to pay for college will be less than 10%. According to Kantrowitz's data, this chart shows how much you need to save to cover one-third, half, and all of your child's college expenses for a four-year public college in your state.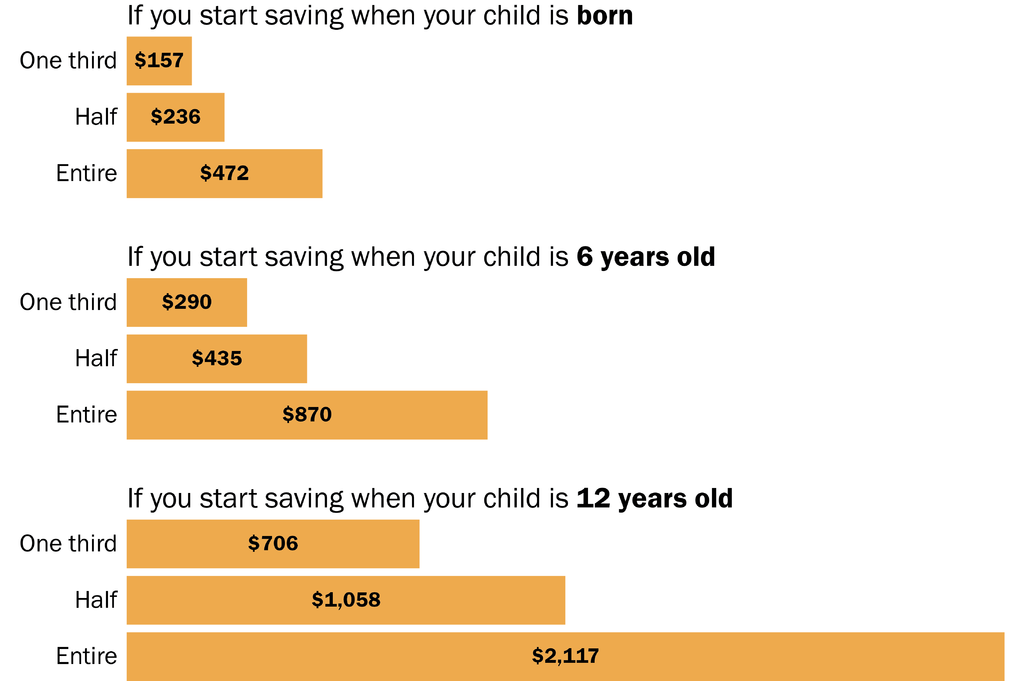 Data provided by Mark Kantrowitz of SavingforCollege.com
But does that mean it's too late to start saving if your child is in grade school? Absolutely not. Even if it's their final year in high school, saving now will still help keep them out of more student loan debt. You can use this college savings calculator to figure out how much you need to save each month to reach your goal. And the most effective way to save for college, generally speaking, is with a 529 plan.
What's a 529 Plan, and How Can We Use It?
A 529 plan is a tax-advantaged savings plan used for college education. If your child decides college isn't for them, the savings in a 529 plan can also be used to pay for apprenticeship programs. Anyone can invest in a 529 plan for a child—parents, grandparents, aunts and uncles, and even family friends or guardians who aren't related to the child.
Withdrawals from a 529 plan are exempt from state and federal taxes. In Florida, a 529 plan is free to open and maintain. There are no tax benefits for contributing like there are in other states, but this is because Florida has no personal income tax.
We recommend making monthly contributions to your child's college savings plan. Many 529 plans have options to set up recurring payments out of another bank account. When you make those contributions, a 529 plan will use the funds to invest in pre-selected investment options, called age-based options. You'll select the plan closest to your child's age at the time of opening the savings plan, and the plans become more conservative with their investments the closer the child is to turning 18. If you're concerned about the stock investment options of your savings plan, The New York Times recommends meeting with a financial advisor to discuss your options.
Ready to get started budgeting for your child's college fund? Meet with one of our financial advisors for a free consultation.