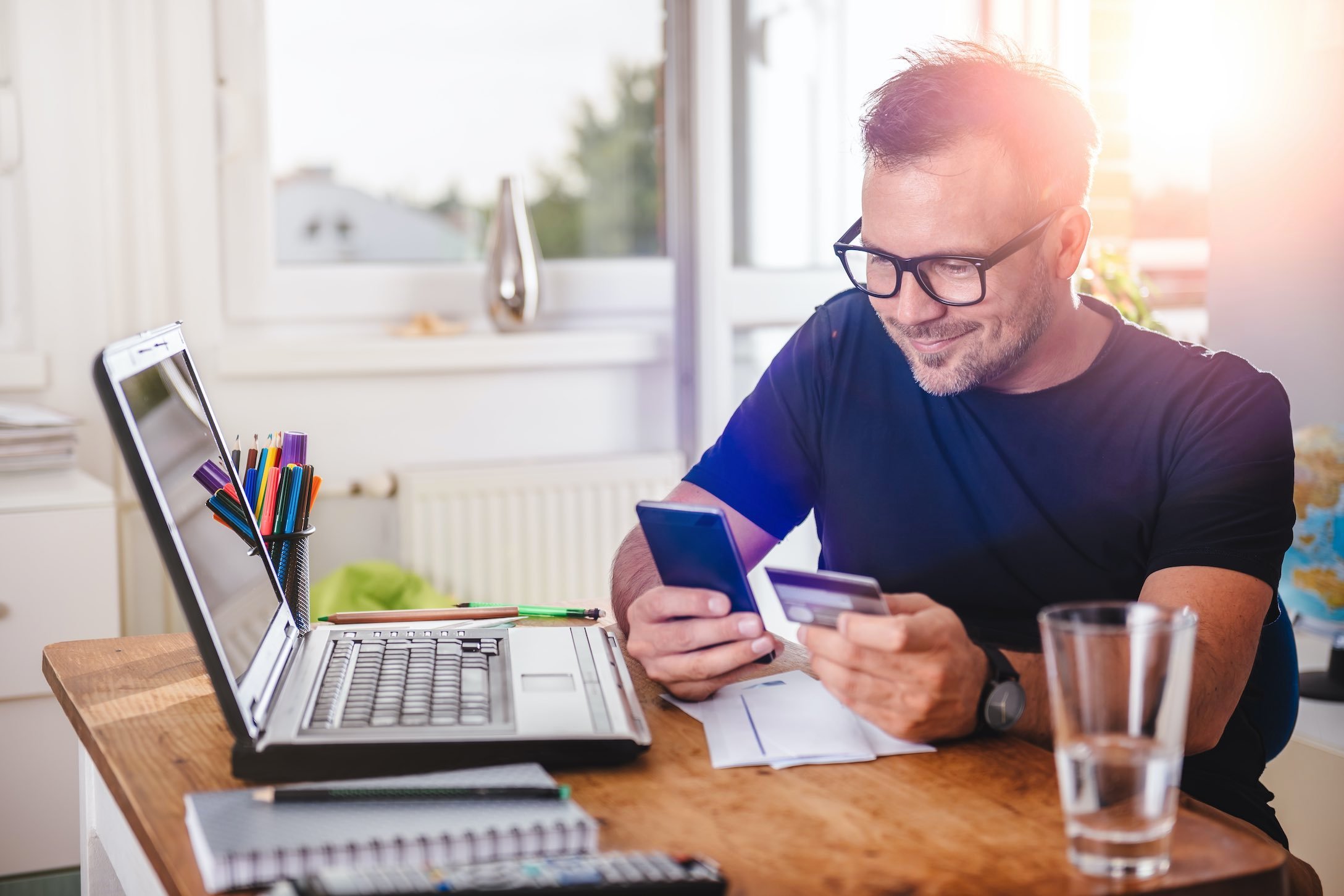 Cyberattacks are becoming more and more sophisticated and common. According to the 2019 Norton Cyber Security Insights Report, 152 million U.S. consumers were victims of cybercrime – more than half of the country's adult online population – with losses totaling nearly $11.3 billion. Crews Bank & Trust is highlighting ways to help consumers protect themselves against online fraud.
"The internet is home to some of the most notorious fraudsters," said Certified Information Security Manager Margo Leiter. "As consumers become more and more active online, they must take steps to protect their information from cyber thieves, including establishing strong network passwords and making sure to connect to secure websites."
Leiter recommends the following tips to help keep your information safe online:
Keep your computers and mobile devices up to date. Having the latest security software, web browser, and operating system are the best defenses against viruses, malware, and other online threats. Turn on automatic updates so you receive the newest fixes as they become available.
Establish strong passwords. A strong password contains at least eight to 12 characters and includes a mix of upper and lowercase letters, numbers and special characters. Avoid using passwords based on personal or easily accessible information, such as names, birthdays and common phrases (such as "1234" or "Password"), and never share passwords with coworkers, family or friends. Use different passwords for each account and change them regularly.
Watch out for phishing scams. Phishing scams use fraudulent emails and websites to trick users into disclosing private account or login information. Do not click on links or open any attachments or pop-up screens from sources you are not familiar with. Look for common red flags such as misspellings, grammatical errors, requests marked as "urgent!" or "sensitive" and/or emails from personal email addresses rather than a business email account.
Recognize and avoid bogus website links. Cybercriminals embed malicious links to download malware onto devices and/or route users to bogus websites. Hover over suspicious links to view the actual URL that you are being routed to. Fraudulent links are often disguised by simple changes in the URL. For example: www.ABC-Bank.com vs. ABC_Bank.com.
Keep personal information personal. Hackers can use social media profiles to figure out your passwords and answer those security questions in the password reset tools. Lock down your privacy settings and avoid posting things like birthdays, addresses, mother's maiden name, etc. Be wary of requests to connect from people you do not know.
Secure your internet connection. Always protect your home wireless network with a password. When connecting to public Wi-Fi networks, be cautious about what information you transmit.
Shop safely. Before shopping online, make sure the website uses secure technology. When you are at the checkout screen, check to see if a tiny locked padlock symbol appears on the page. Monitor your accounts frequently. Immediately report any unauthorized transactions.
Review the permissions of each app you install. Data is collected and sold to third parties with detailed information about where you live, work and shop. You may be giving access to your location, camera, photos or personal information. Proactively decide what you want to allow or deny. Delete apps you are not using.